Rejuvenation for a giant
Once the tallest building in West Berlin, it is now in urgent need of a complete overhaul-the former headquarters of the Senate Department for Urban Development and Housing. HOCHTIEF is tackling this mammoth task by 2023, not only giving the 1952 high-rise and its three annexes a new coat of paint but also securing their future with a general refurbishment. And it is being done with "janz viel Jefühl" (a lot of feeling), as the Berliners say.
The team led by project manager Harry Nickel is committed to preserving the listed building fabric. In doing so, they are preserving the architectural treasures from the 1950s, such as the facade mosaic or the staircases, and reviving the paternoster.
Our team
The giant in numbers
tiles decorate the facade mosaic
windows are modernized or replaced
meters high is the building
months of construction time must be enough
New outfit for the giant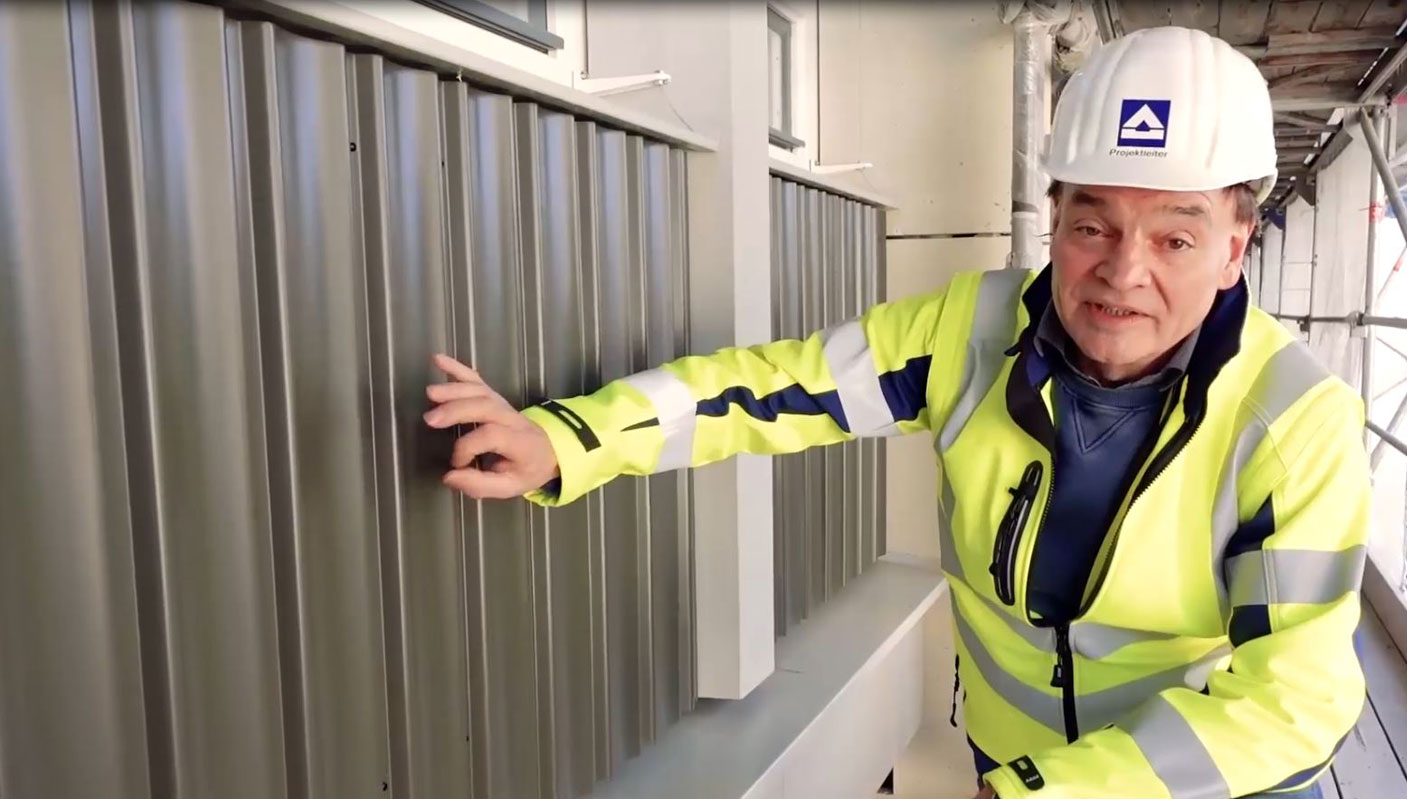 A lift for the lift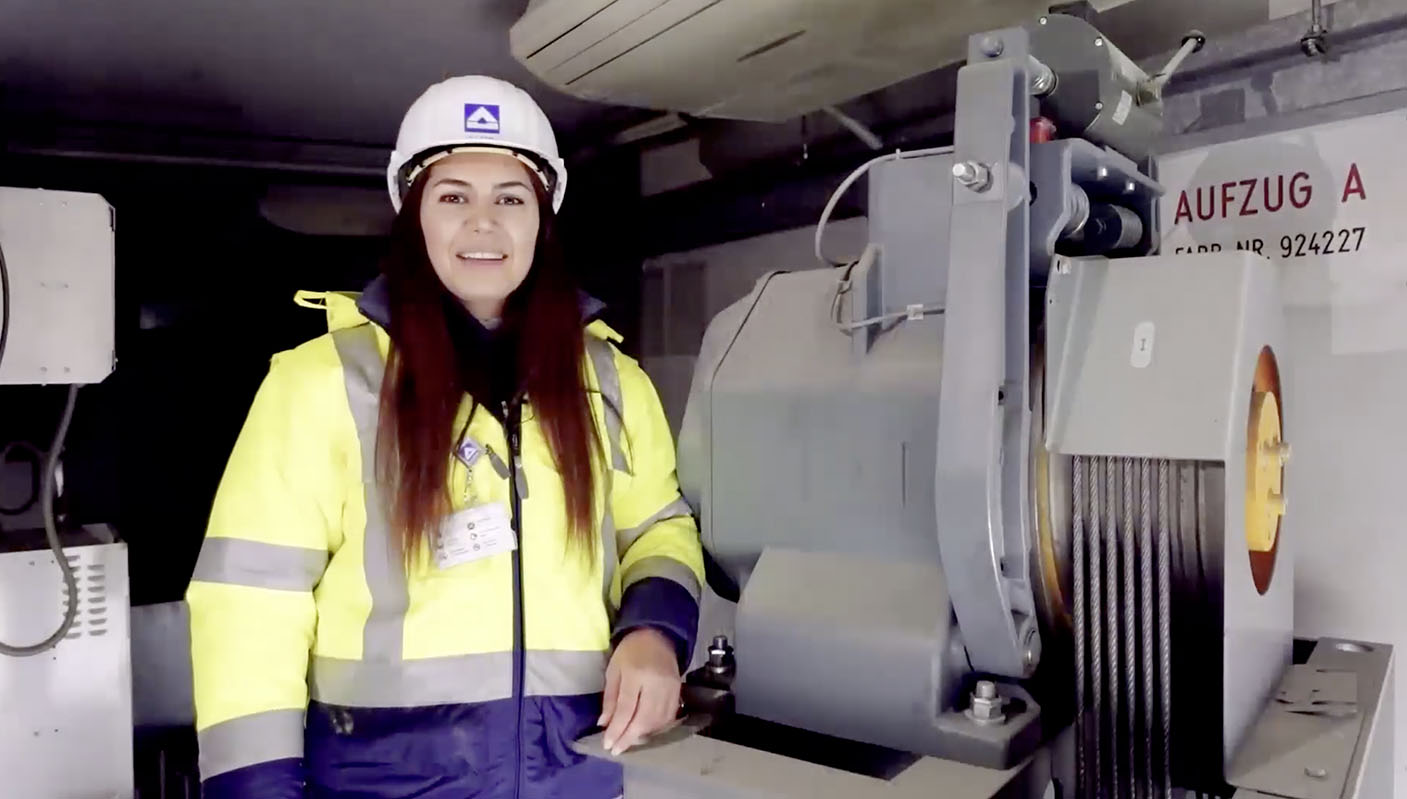 Freshly plastered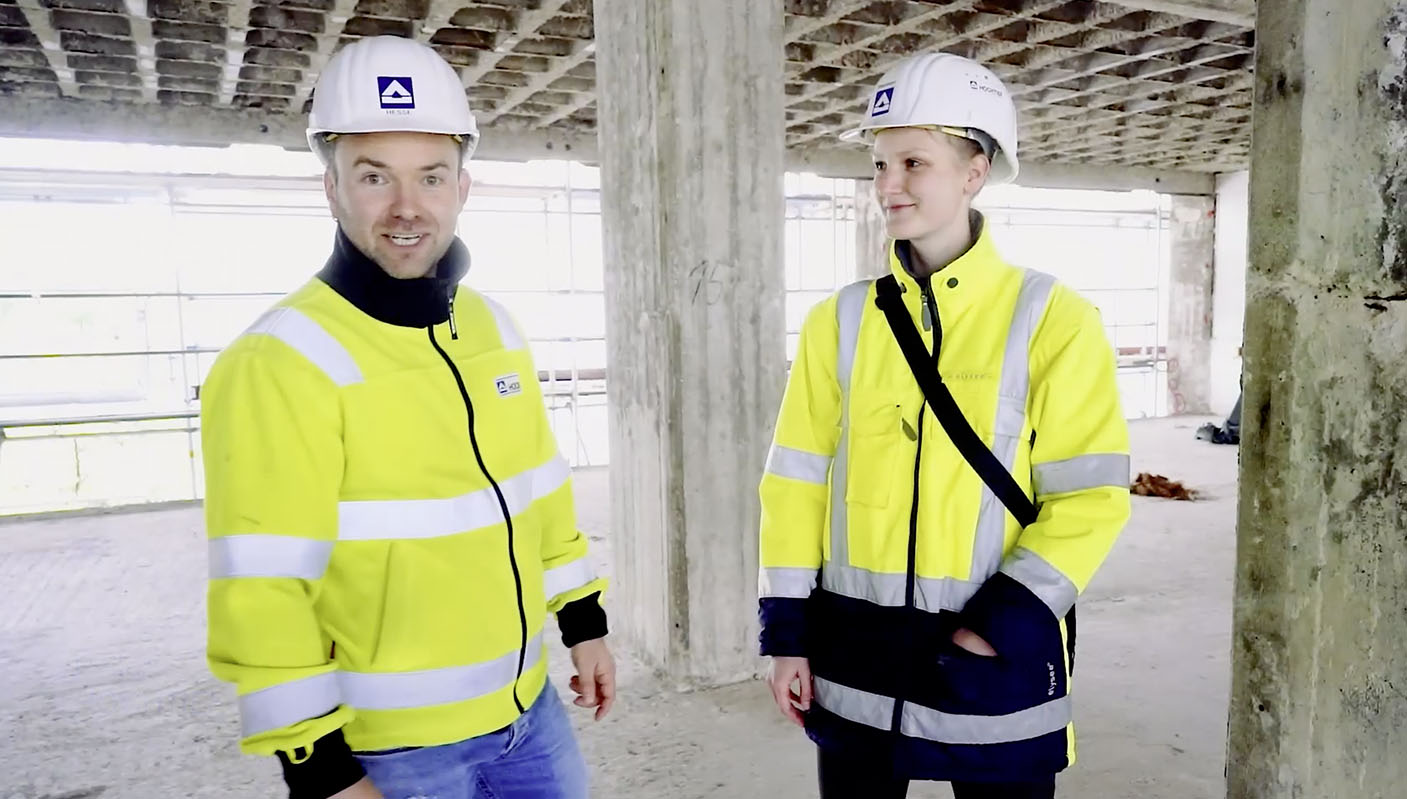 New paint for old windows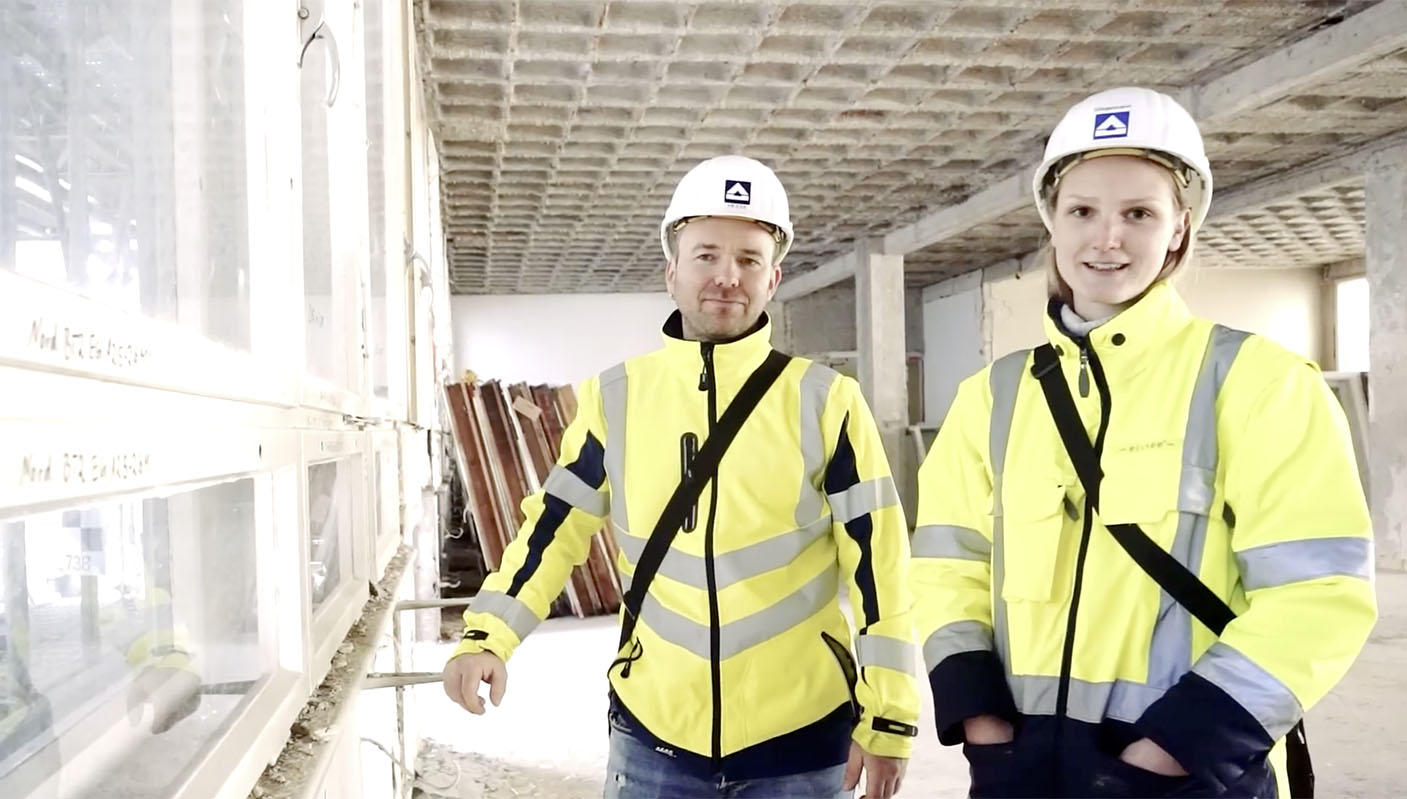 Fire protection with straw ceilings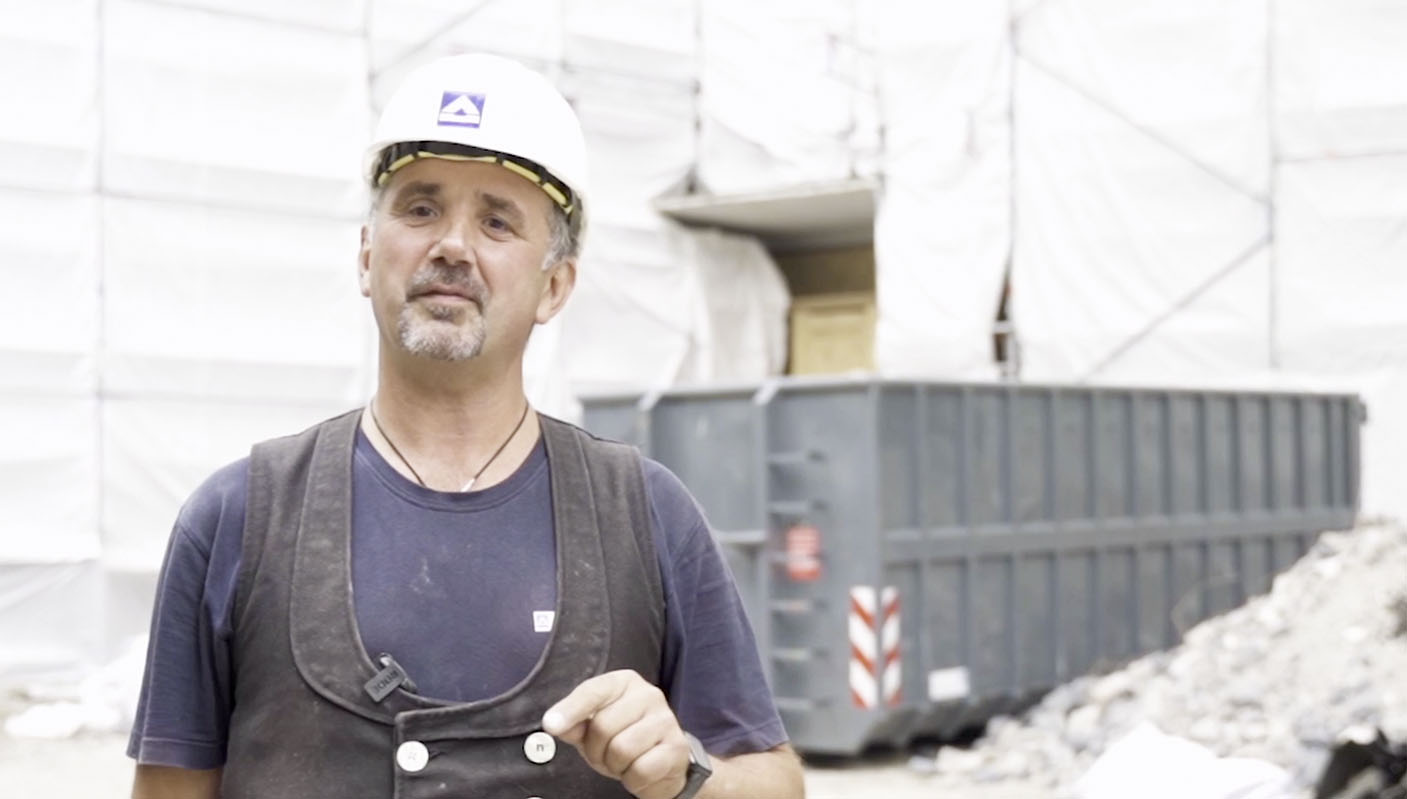 High-rise building with Fifties charm
The building was constructed from 1954 to 1956 according to the plans of Werry Roth in reinforced concrete. From the years of the economic miracle until well into the 1970s, concrete was the building material par excellence, albeit with limited durability. So the first task was to refurbish the listed concrete façade to preserve its external appearance. A task for real refurbishment experts. Our team has decades of experience in this field.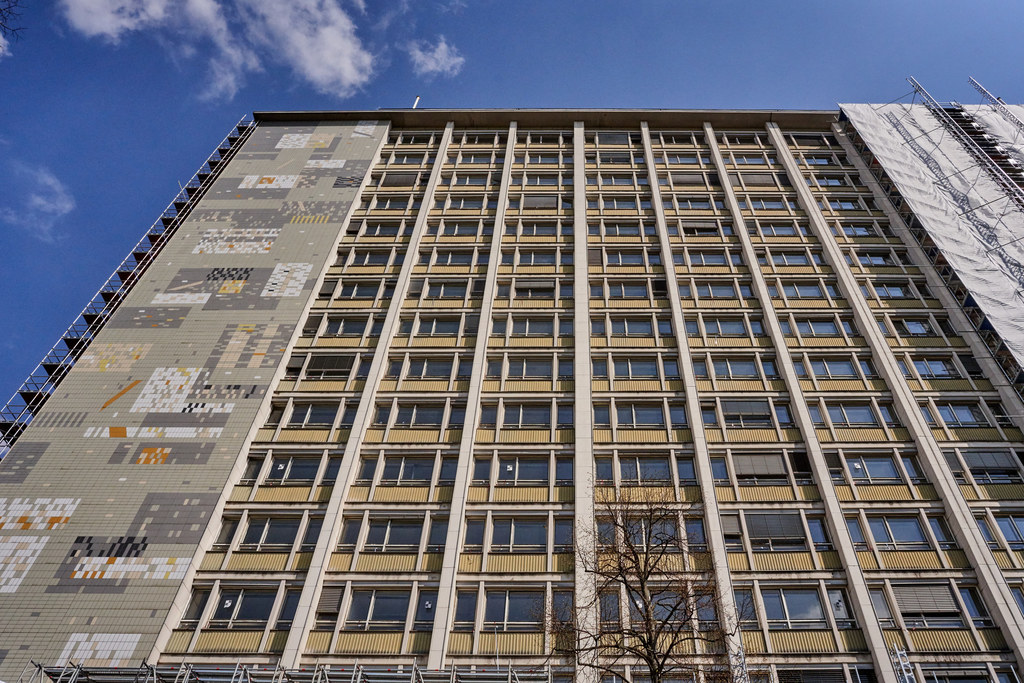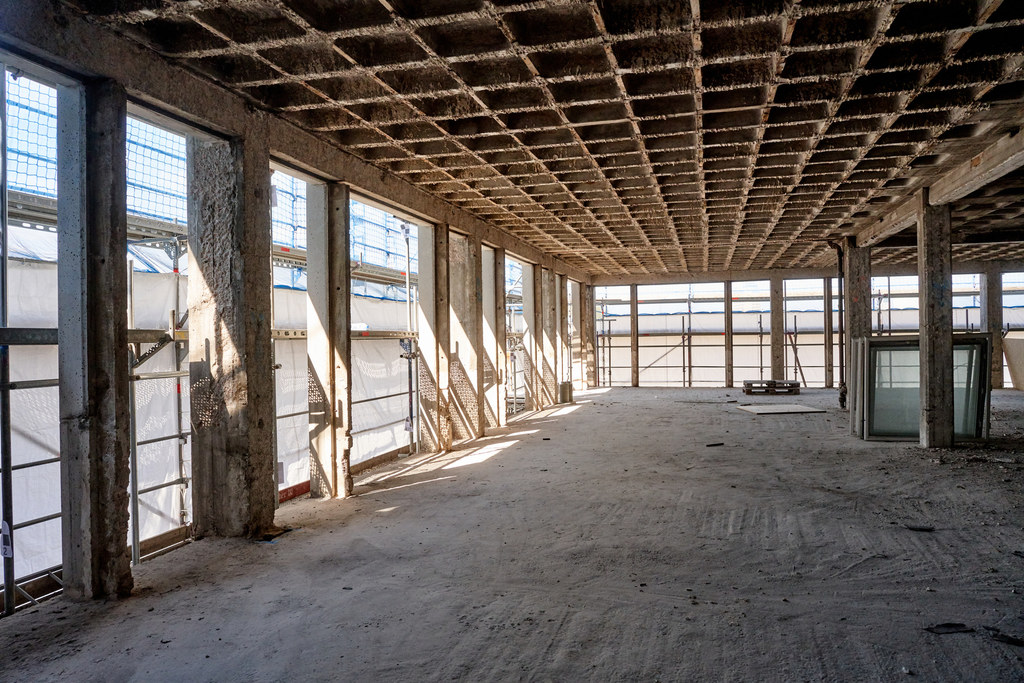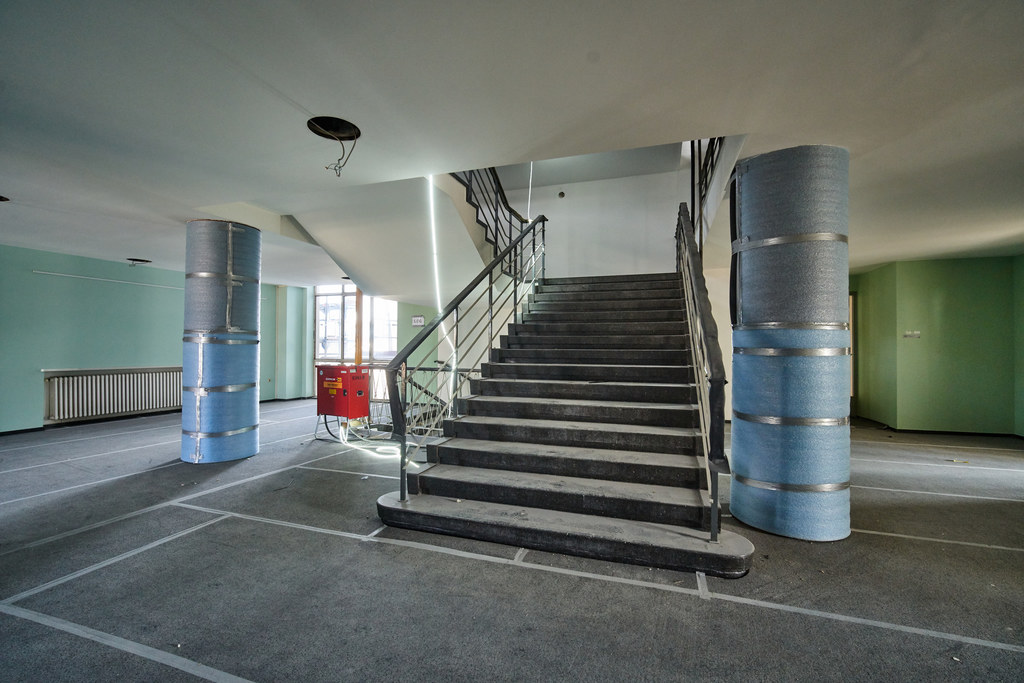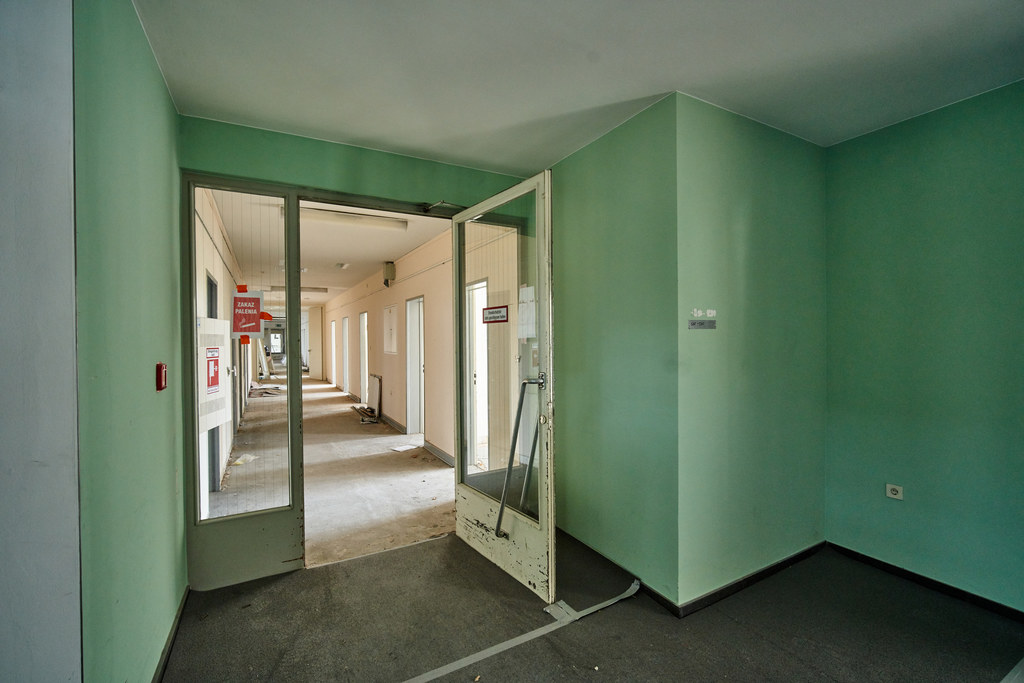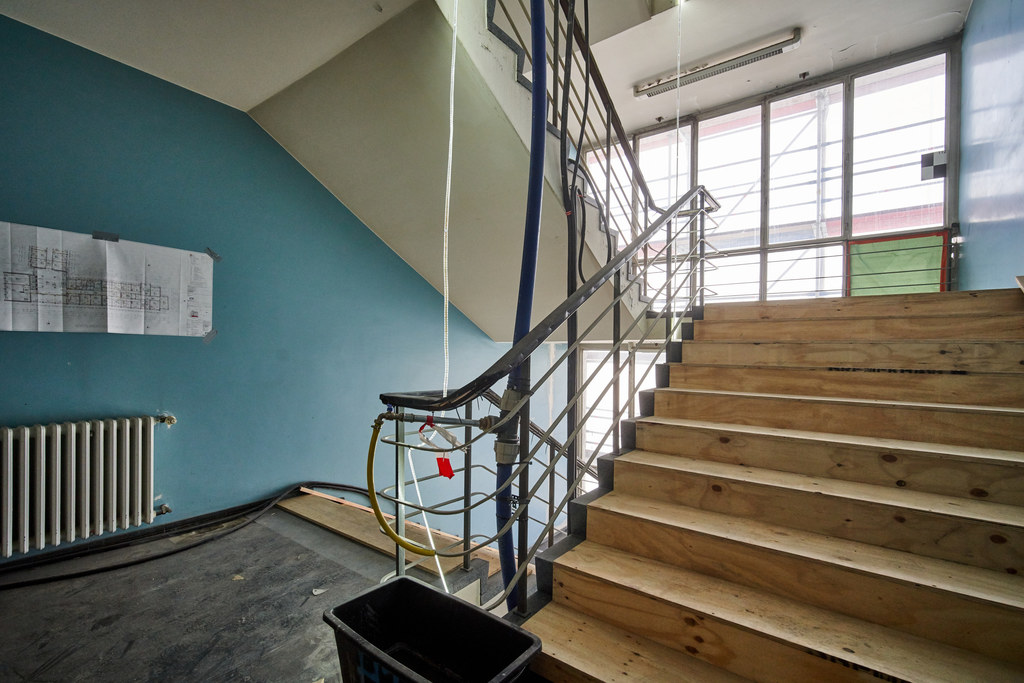 Inside the buildings, on the other hand, modernity is taking hold. "On 35,000 square meters, rooms are being created that meet the demands of future working environments," says Urban Development Senator Sebastian Scheel, describing the future headquarters of his administration. One highlight will be the building's energy automation system, which will allow lighting and heating to be controlled centrally. Sustainability is the top priority for the refurbishment. For example, the listed renovation of the buildings on Württembergische Strasse could become the first project to receive certification under the federal government's sustainable building rating system.