In the realm of giants
Whether in Frankfurt, the USA, Australia or Asia: HOCHTIEF erects buildings that seem to shoot into the sky. A job for people with a head for heights.
Chien-Jou Chen—Skyscraper in person
Chien-Jou Chen, a native of Taiwan and a Project Manager at our US subsidiary Turner. His mission: build the world's tallest skyscrapers. After the Taipei 101 (508 meters) and the world record-breaking Burj Khalifa (828 meters), he and his team are currently completing the world's second tallest building in Malaysia's capital Kuala Lumpur: Merdeka 118.
Six hundred and seventy-eight point nine meters high. 6-7-8, 9! The giant is to become the greenest skyscraper in the world. "Constructing such buildings is like developing a Formula 1 car," says Chen.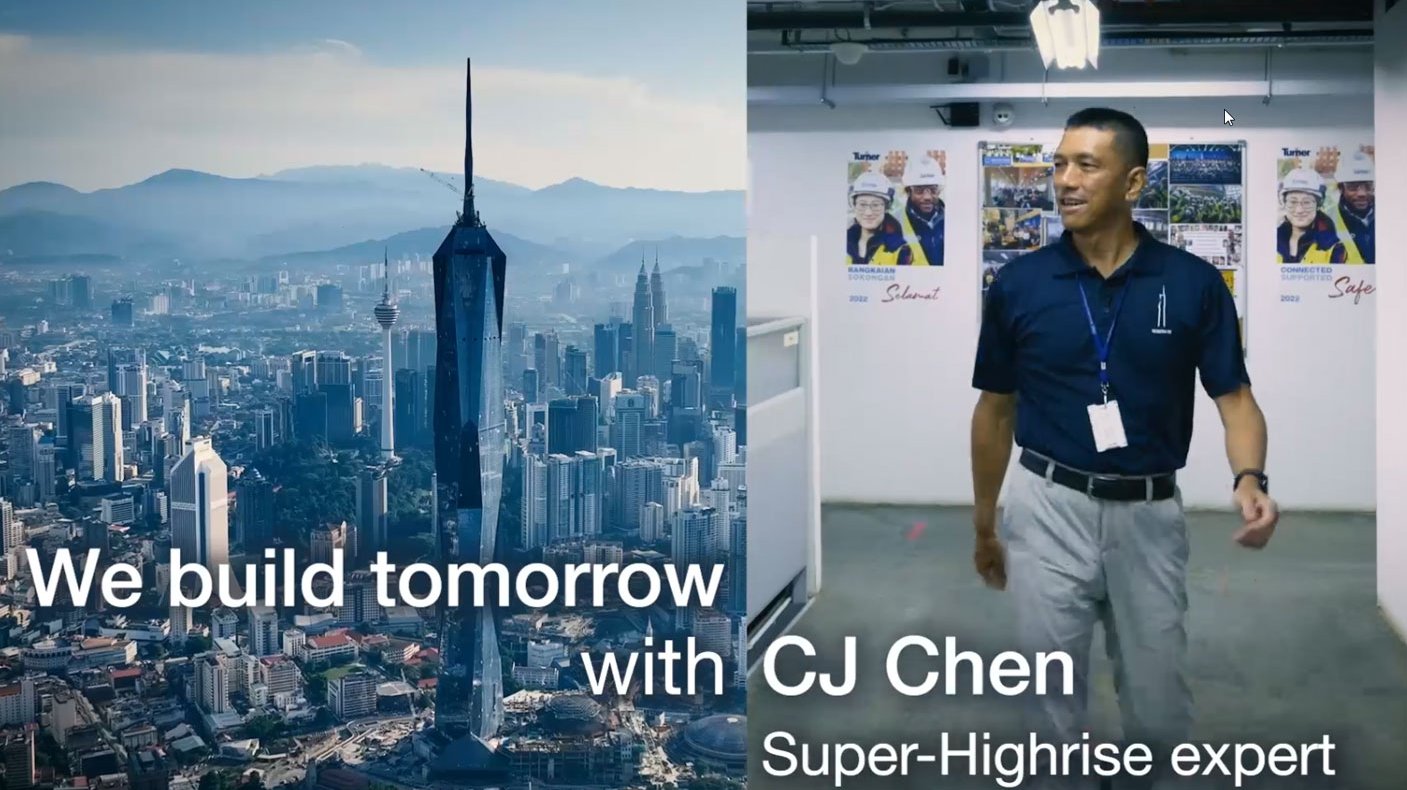 Key figures
people worked on the site at peak times.
reinforced concrete piers were placed 60 meters deep into the ground as foundations.
glass elements form the outer shell.
On this floor is the hotel pool, for which we have made an extra tsunami study.
Selected features
Our Frankfurt
Worldwide