Sustainability—An interview with Prof. Moldaschl
What type of impact do major infrastructure projects have? What can be done to ensure such projects gain acceptance and generate the greatest possible benefits at various levels of society? Those who commission construction projects usually address these questions. However, HOCHTIEF is also now trying to learn more about these issues by participating in a research project with the European Center for Sustainability Research (ECS) at Zeppelin University in Friedrichshafen.
Mister Prof. Moldaschl, you're currently involved in a HOCHTIEF research project hat analyzes the impact of construction processes. Could you describe it?
Moldaschl: The project focuses on sustainability, which everyone seems to be talking about these days. But first let me make clear that for me, sustainability is more than just an environmental issue. Our European Center for Sustainability Research, ECS, was in fact stablished partly as a result of our dissatisfaction with the dominance of the issue of "green sustainability," as we call it. For us, sustainability is a fundamental social and cultural issue. If you chop down a tree, some people will feel you've taken away their shade, while for others it means you've removed a place for relaxation or destroyed part of what they believe makes their city attractive.
So, are you saying that you primarily study the social impact that projects have?
Moldaschl: No, we address all aspects of sustainability. We refer to this as a "polychrome," or multicolored, approach. We call the economic aspects "black sustainability" and we refer to the social side of the equation as "red sustainability." As early as 1987, the Brundtland Commission proposed that a distinction be made between economic, social, and environmental impacts when studying sustainability. This is important if all of these aspects are to be evaluated in order to ensure the future viability of society. We try to examine various sub-categories and determine and compare all the different types of social costs and benefits that can result from a project. You could say that we try to balance things that look contradictory.
That sounds somewhat abstract; can you give us an example of what you mean?
Moldaschl: We participated with MIT, Harvard, and other universities in a major international research project on natural rainwater usage in metropolitan areas. Past engineering solutions focused on controlling waterways and keeping them out of urban areas. We now know about the undesired side-effects of this approach, namely flooding after heavy rain and a lack of green spaces in cities, which in turn negatively affect air quality and biodiversity. With this in mind, Singapore has recreated open waterways through land restoration projects.
About
Prof. Manfred Moldaschl says that he is dedicated to the "principle of iron indiscipline." The Head of the Institute of Social Economics & Sustainability at Zeppelin University in Friedrichshafen and Director of the European Center for Sustainability Research (ECS—also located at the university) addresses numerous research topics. Moldaschl, who is an avid mountain climber, uses a holistic approach that takes into account aspects of sociology, economics, business administration, and psychology. His research focuses on, among other things, modernization, innovation, sustainability, corporate strategy, and labor analysis.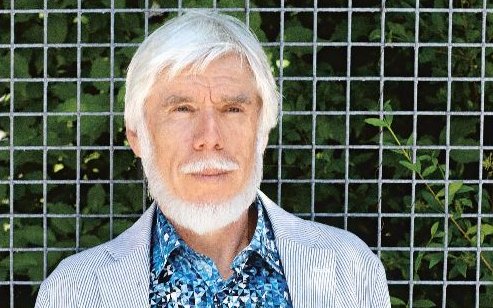 And you analyzed these projects' impact?
Moldaschl: Exactly, we did that using our polychrome approach. For example, we determined whether and how these new waterways and green spaces enlivened the skyscraper districts, whether such areas now had cooler temperatures, and whether local residents were spending more time in these areas than in other similar places in Singapore. We also examined whether the projects had any effect on the value of sites in the affected areas, and we found that property values had increased significantly.
Do you think that hydraulic engineers should pay more attention to biodiversity?
Moldaschl: Yes, because the solutions they develop have a major impact on the quality of life of people in cities—and everywhere else for that matter. Such solutions also have a noticeable effect on the attractiveness of a city to residents, visitors, tourists, and anyone who uses a city.
Is this also one of the goals of the HOCHTIEF research project?
Moldaschl: Public infrastructure in particular can't be a matter of technology and profitability alone. Health, social capital, and the quality of life and the environment also need to be taken into account. A lot of work needs to be done. HOCHTIEF is moving in this direction in our view, and we'd like to offer our support. One way to do this is to identify examples of good construction practice in various cities, regions, and continents around the world that others in the company can then use as a guide. That isn't easy to do because HOCHTIEF doesn't have standardized products. Every project has its own context—culturally, politically, and geographically. However, we'd still like to find out how we can assess construction projects in a transparent and transferable manner, and at a reasonable cost, without having to constantly reinvent the wheel. At the same time, we need to ensure we don't use standards that will probably be ineffective in certain situations. This is an exciting task for us.
Almost every infrastructure project seems to encounter public opposition these days. Why is that so—and is it possible that the approach you intend to employ might boost public acceptance of such projects?
Moldaschl: Well, if I really believe what I just said about complex construction projects being "context-specific" in other words that local and regional conditions need to be taken into account—then I can't give you a general answer here. All I can do is present an argument based on social theory. We live in a society that's been shaped by industry, with densely populated areas and the utilization of a tremendous amount of land for mobility and the demands of a modern society with regard to housing, sports, and culture. Every action affects the interests of others. We also live in a knowledge society with a growing proportion of individuals who have a solid education and are not willing to simply accept every assessment made by an expert. In addition, we live in a civil society that believes not everything should be decided by the government or the market. Despite all the complaints about the "decay in social capital," by which I mean declining membership in churches and associations etc., an increasing number of civic organizations are being established in affluent Western societies in order to fight for the interests of those without a voice, such as birds and insects, or to help those who are less well-off economically. These stakeholders cannot simply be ignored.
So, what you describe is a reflection of a complex modern society??
Moldaschl: Exactly, and it's a society that can't be sold on an idea or a project that easily. Civil societies are pluralistic. They don't function on the basis of just one principle or type of logic. When you look at the Stuttgart 21 train station project, you see how almost everyone was against the clearing of the city's park, and this led to a major mobilization of the city's residents. In a knowledge and civil society, activists are able to commission their own impact reports—written by scientists who aren't focused on the same things as the builders.
How would you approach such a sensitive project?
Moldaschl: One of the things that's become common practice is to involve all stakeholders at an early stage of a project using instruments ranging from participatory processes to referendums. We believe that this principle is now very far advanced at HOCHTIEF, and our research also focuses on the question of who will participate, and when and how they will participate. We also approach project participants and request that they assist us with our research because we know we're taking up their time—but we also don't want to conduct our research without involving all the stakeholders.
February 2018