CR Organization
HOCHTIEF links economic action with the responsibility for staff, company and environment. The terms "CR" and "sustainability", used synonymously at HOCHTIEF, describe the consistent combination of economy, ecology and social affairs in the overall operating activities aimed at securing the future viability of the company.
The Executive Board of HOCHTIEF Aktiengesellschaft bears overall responsibility for the topic CR/sustainability. Controlling the department is the task of the CR function, which closely cooperates with all Management Boards and corporate departments.
Sustainability is one of the company's core values and an integral part of the Group strategy.
The work of the CR function and different CR committees serves the continuous strategic operational further development of sustainability at HOCHTIEF: The CR committee identifies topics and derives strategic targets, and operational CR teams develop and implement measures for implementing sustainability.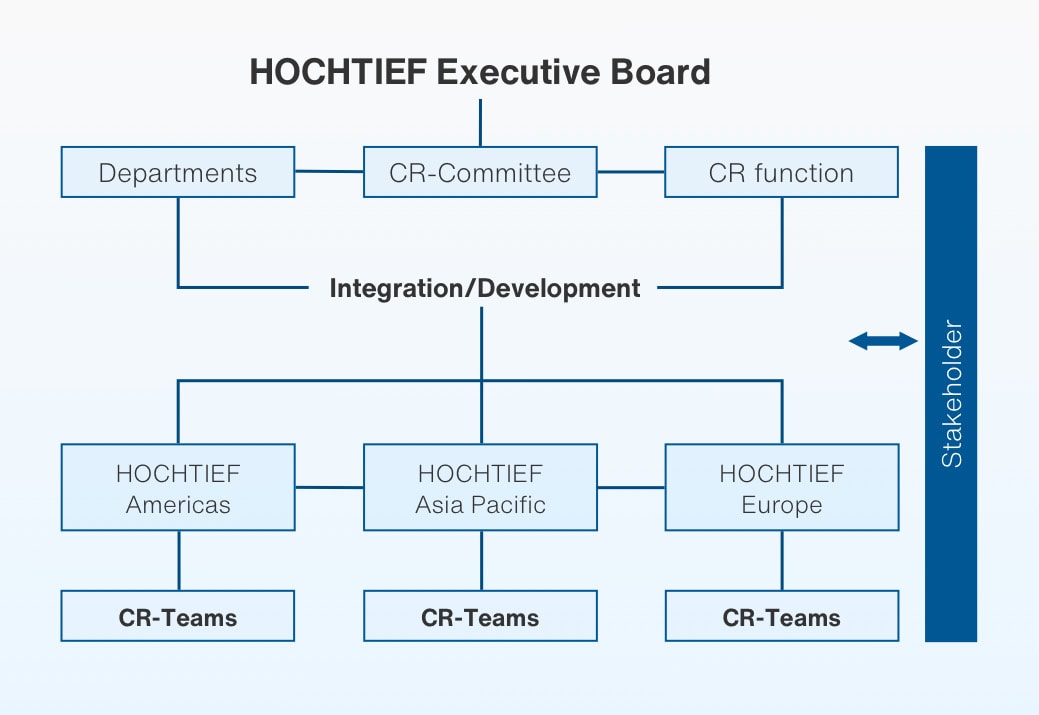 HOCHTIEF's Stakeholders and Stakeholder Management
We define stakeholders as groups who fundamentally influence HOCHTIEF's economic, ecological and social performance and in turn are fundamentally affected by our Group's economic, ecological and social performance. These are above all:
Analysts
Associations/NGOs
Bankers
Clients
Employees
Government/public authorities
High school and college/university students, recent graduates
Investors
Journalists
Neighbors/local residents
Scientific institutions
Shareholders
Subcontractors
Suppliers
Universities/colleges
Targets of our stakeholder management are continuous dialog with our stakeholder groups and long-term commitment to HOCHTIEF—the mutual feedback is aimed at enriching both sides. We define our CR ranges of topics from the analysis of important issues.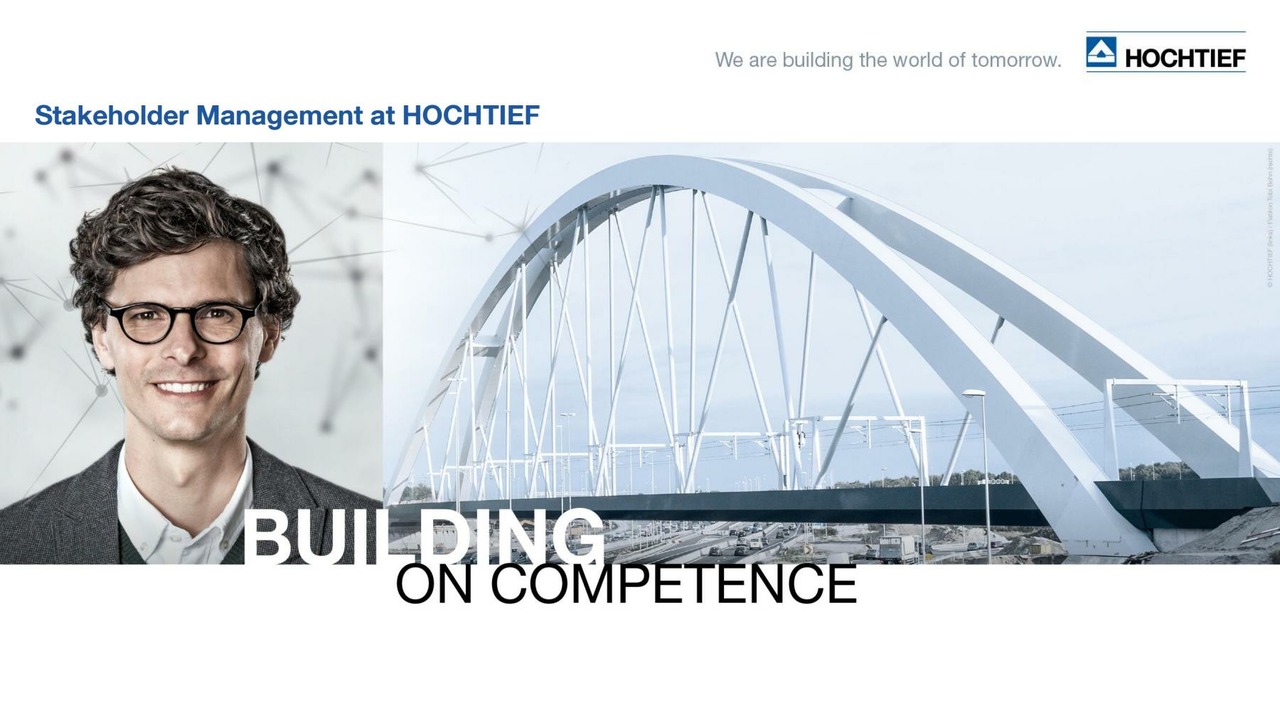 Stakeholder management at HOCHTIEF
PDF (718.5 KB)